I just love autumn! All those hundred and hundred of beautiful and fabulous colors, all those vegetables and fruits to harvest and last but not least all those warmth and coziness elements that surround us. A cozy wool blanket, a warm fireplace, and delicious grape tea will do the trick.
What is best about autumn is that you can also make a lot of DIY's having all those materials, like dry twigs, pine cones, dry vegetables and also fruits. All those materials for a lot of fall projects!
Decorate Your Candle Holder with Sweaters
Do you have an old sweater and no idea what to do with it?! Decorate your candle holders! It will give your old candle holder a more natural look.
Bleach Pine Cones
When you say "pine cone" first thing that comes to your mind is beautiful fall colors or snow. In general, pine cones are associated with autumn and winter and give a rustic and elegant look to your home when are used as decorations.
A Beautiful Fall Decoration Using a Basket and Pinecones
A beautiful and cozy fall decoration that can be made using some pinecones and a little basket.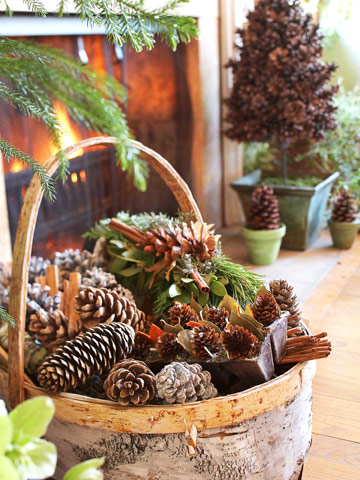 Make Cute Acorns
A bunch of acorns, colorful wool, some glue will help you make this cute fall decorations. Easy to make, even a DIY beginner will take this project to an end.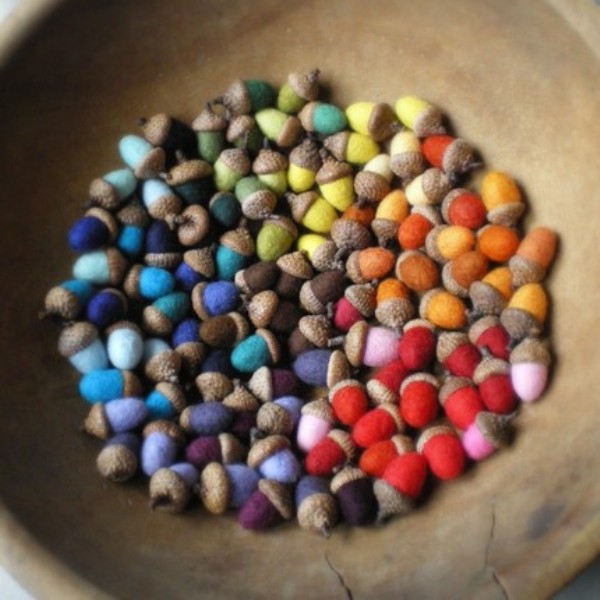 Make an Autumn  Leaf Bowl
Being autumn, the leaves are changing colors giving us the chance to create the most beautiful leaf bowl ever.
Mason Jars Decorations
Make a beautiful fall centrepiece using acorns, candles and mason jars. It will look amazing on your table and will give that rustic feeling to your home.
String Basket & String Lights
Give your home a magic touch with a string basket, string lights and pinecones. It will look magical!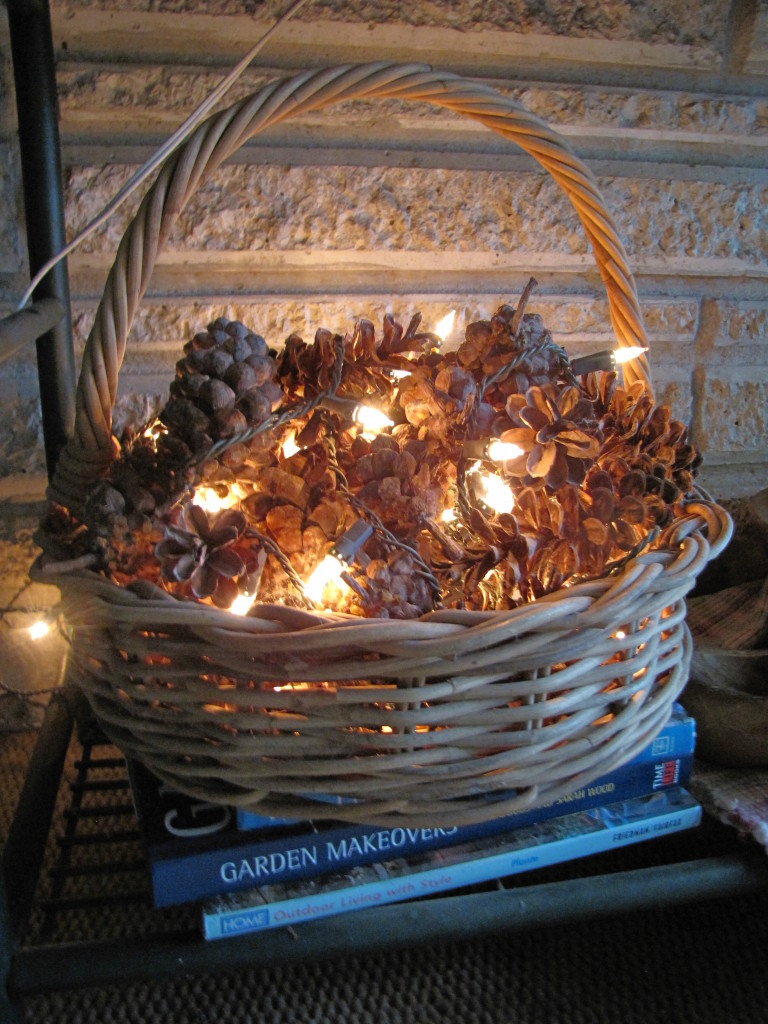 Photo & More Details – Pinterest
Autumn Centrepiece
Let your imagination run wild when it comes to fall decorations. Create a unique fall centrepiece using beautiful and original fall decorations.