Make your garden the cutest down the street, change the landscape a little bit by adding a little bit of playfulness with the help of these cute hedgehog planters. Reuse before you recycle, put your creativity to work and make original garden decorations with this DIY idea. These adorable hedgehog planters are so easy to make. You will need some plastic bottles, string and some plants. Plant succulents or any other green plants that you prefer (long or short), give it the texture and hue you prefer and make the most original lawn critter you've ever seen.
Gather the following materials: a plastic bottle with a black lid. If you don't have a black cap plastic bottle, you can use a paint marker or paint spray to color the cap. Add string, craft glue or hot glue gun, a craft knife, a pair of scissors. A brush to apply the glue on the plastic bottle, 12 pushpins with colorful beads at one end – 6 for one eye and six for the other. Use succulents, cacti or any other plants you prefer. Don't forget about potting soil and a pair of gloves.
Remove the label from the plastic bottle. Make sure that the bottle is clean. Using the craft knife cut a rectangle in your bottle.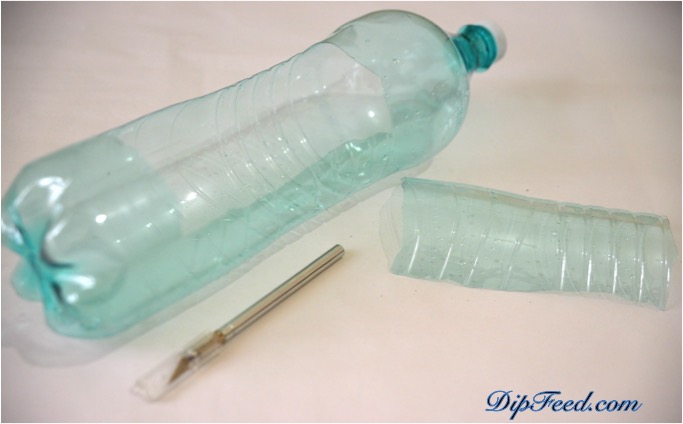 If you are using the hot glue gun, you have to plug it in so that the glue gets hot. I use craft glue! Take the brush and craft glue and apply it from under the bottle cap till the beginning of the rectangle. Start wrapping the string around the plastic bottle.
When you get to the cute rectangle stop applying string, cut it using the scissors and glue the end to the bottle. Keep adding craft glue and wrapping. I didn't apply string along the side of the rectangle. But if you want you can use pieces of strings (3/8 inches) along the edge of the rectangle. Apply string also on the bottom part of the bottle.
Use the pushpins with the colorful beads to create the eyes. Three for one eye and three for the other one.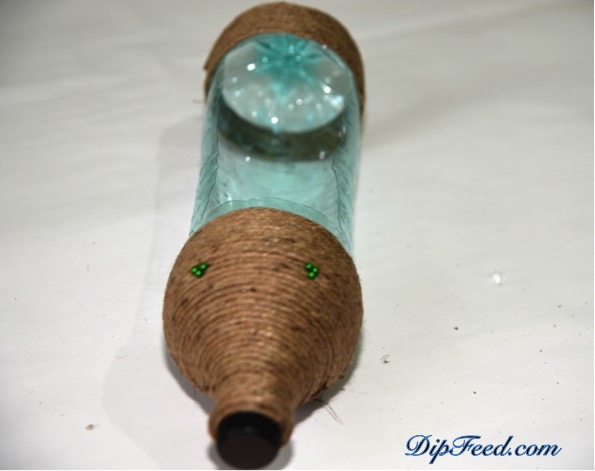 Cut or poke some holes in the bottom of the hedgehog planter for drainage. Add the soil and also the plants that you prefer.
IF you are planning to keep the hedgehog indoors, you have to place a saucer or a tray underneath the planter. Did you enjoyed these cute project?!