Check out this awesome tutorial! For this year Christmas instead of decorating the tree with traditional decorations try to use something entirely different. Learn the technique of creating original winter ornaments and you will have the most original Christmas tree of all! Learn how to make these cute little yarn hats and also involve your kids in helping you! It's easy and also so fun!
To get started, you will need a toilet paper roll, yarn (I used pink and olive), a pair of scissors.
Take the toilet paper roll and fold it just a bit so that you can cut it better with the scissors. If you want to make a precise cut, you can use a ruler and a pencil for measuring.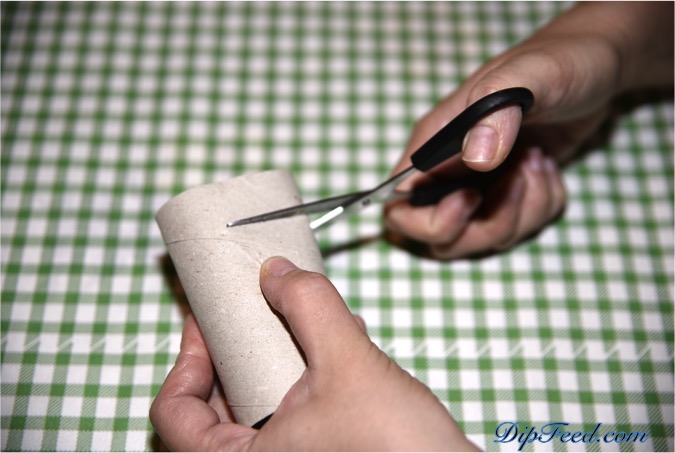 Make as many toilet paper roll strips as the number of cute yarn hats you want to create.
Use a measuring tape (or a ruler) and measure off 30 cm / 10 to 12 inches long strips of yarn. Cut a lot of strips because you'll be needing a lot!
Use any color of yarn that you prefer. Just make sure that the kind you use is easy to work. I had some troubles with my olive yarn because it was too thick and too fluffy. Place a piece of yarn inside the toilet paper strip. Divide the piece of yarn in two and make a double knot in the middle (see photo).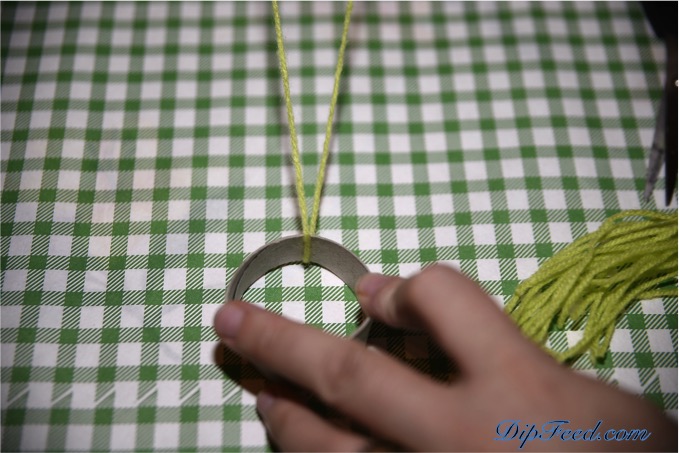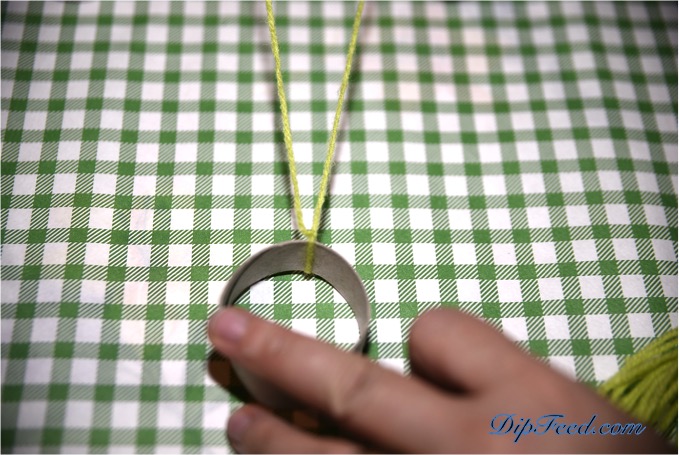 The way your cute yarn hat should look after adding some pieces of yarn.
I also used pink yarn. Almost half of the toilet paper roll strip made with olive yarn and half with pink yarn.
Keep adding pieces of yarn until the it covers the toilet paper roll strip completely. You are all done with the most challenging part of the project.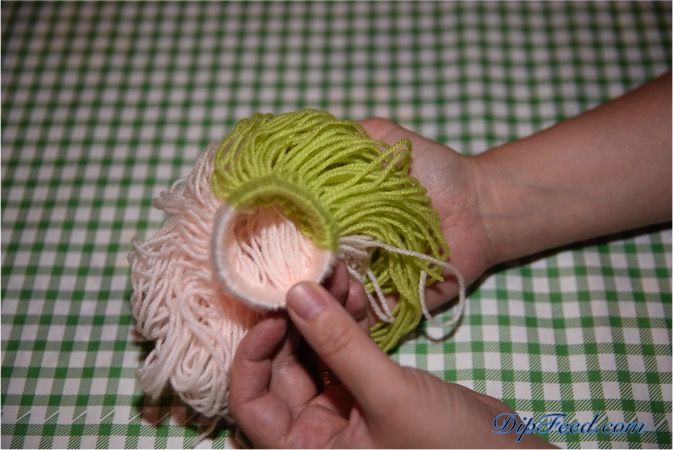 Use a yarn strip and tie it around the noted threads. This way you are forming the pom-pom part of the hat.
Pick the cute yarn hat with one hand and with the other and a pair of scissors trim the yarn to form a cute fluffy pom-pom. Make sure that the piece of yarn that you used for tying doesn't get trim because you will want to hang your hat.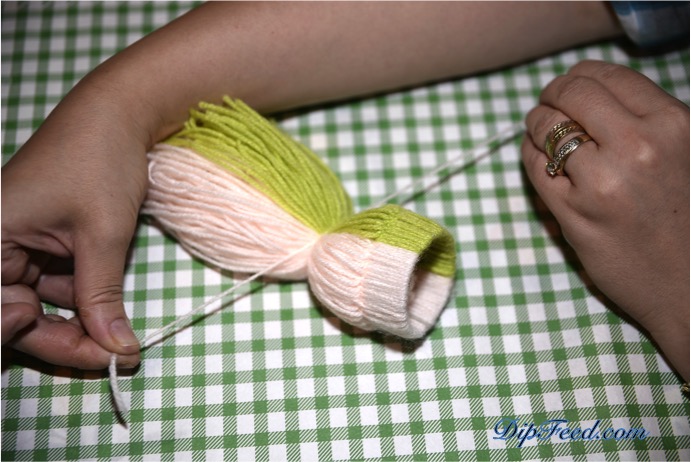 Now all you have to do is to hang your cute little yarn hats!