I'm sure that many of you may not have noticed this so far, but floors can be the most boring spots of the apartment. That's why people chose to cover them with a decorative rug, be it big or small.
So, today, we come with a more unique and beautiful way to cover those spots that seem empty to you, to hide the damages that may have occurred or to only add a lovely accent to that particular room. We are talking about floor painting, a recent new trend that has swept us away and that will sweep you off your feet too.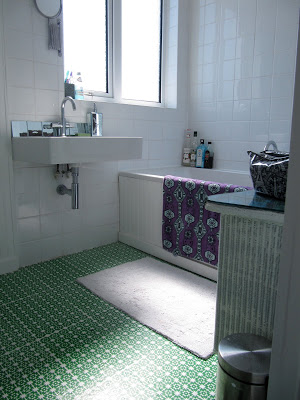 It doesn't matter if you have wooden floors, linoleum or plain concrete to step on. Any floor surface can be given a new life by being painted. And, to inspire you in this direction, in this article, you will see several projects in which people have turned boring floors into works of art. You can choose to paint the entire floor, so that it becomes the highlight of the room or you can paint only a portion of it, in order to draw attention to it and create a beautiful effect.