Are you looking for that perfect potato recipe that will change the way you cook? Are you looking for an alternative when it comes to cooking using vegetables? If yes, then these delicious potato recipes are the answer. A fancy dish, at first sight, these delicious recipes are so easy to make and doesn't require a lot of money. Have fun while cooking in the kitchen, have fun while eating, and enjoy these cheesy, buttery, delicious recipes. A unique way to serve potatoes, that fits every dinner party, family lunch or any get together with your family and friends.
Scalloped Hasselback Potatoes with Cheese and Cream Sauce
Combine butter, Parmesan cheese, garlic powder, oil and, of course, some potatoes, and you will have the most delicious dinner or lunch ever. Add a little bit of cream made using parsley and yogurt and the recipe is complete.
Cheesy Leftover Mashed Potatoes Pancakes
Got some potato leftovers in the fridge? Don't toss everything in the trash. Instead make a delicious dessert using mashed potatoes leftovers. You will enjoy making this delicious DIY recipe.
Egg-Stuffed Baked Potatoes
Want to try something entirely different? Then you have to try making these delicious egg stuffed baked potatoes. A delicious treat that can be served at a dinner party or at a get together with your family and friends. It will be a total success!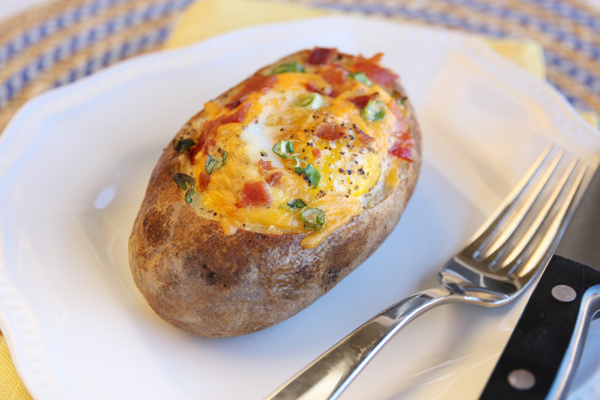 Cheesy Bacon Potato Bites
Potatoes, cheese and bacon – the best combination ever! Add also some sour cream – heaven in the mouth! Combine potatoes, cheese and bacon in equal part and you will have tasteful comfort food for a special treat. Serve them as lunch, dinner or even brunch. And if you want to make this recipe two times faster all you have to do is to microwave the potatoes instead of boiling.
Rose Potatoes
Surprise your friends and family at the next party you are planning to have with something different. Can you believe that these roses are made from potatoes? These potato roses are so easy to make! Try them and let us know how they turned out!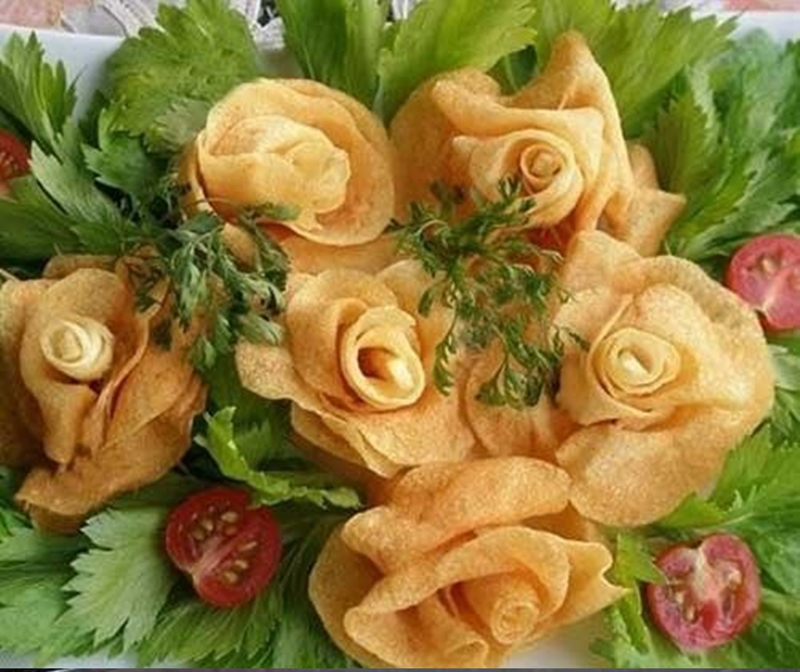 Sliced Baked Potatoes with Cheese, Onions And Bacon
If you are in need of a quick and easy to make dinner meal or side dish you can try these sliced baked potatoes. Stuff the potatoes using bacon, cheese and onion. Delicious!
Leftover Mashed Potato Puffs
What is the result of mixing leftover mashed potatoes, eggs, sour cream, Parmesan, chives, and cheddar? Delicious mashed potatoes puffs. Yummy! Bake them until golden brown and serve them!
Crispy Potato Roast
Do you want to know a secret regarding this recipe? Cut the potatoes as thinner as possible so that the final result will be a crispier one. Keep the potato slices together while you are cutting them so that you can arrange them much easier in the dish.