It's amazing, how many creative projects you can make using plastic bottles. Greenhouses, kids toys, flower planters, vases, even human size boats. So many creative possibilities that help us recycle plastic bottles. And because I mentioned flower planters, here's another fun way to recycle plastic bottles: DIY "flower hair" planters. You can make this project using chia or bird seeds, but because we wanted something more colorful we used flowers. For the chia or bird seeds project, you have to wait a couple of days until the plants sprout, and the "hair" of the planter takes shape. If you are using the seed, you have to keep in mind that the soil is kept moist by watering the planter two up to 3 times a day. This DIY project doesn't need special creative skills. Easy to make, cheap and fun, it's a good way to bond with your kids and involve them in creative, fun projects.
To get started on your fun DIY idea, you will need: 3 plastic bottles, soil to mix with the flower soil, cutting knife, plastic eyes, a pair of gloves, 3 colorful pom-pom's, cutting pen, string, craft glue or a glue gun and colorful flowers.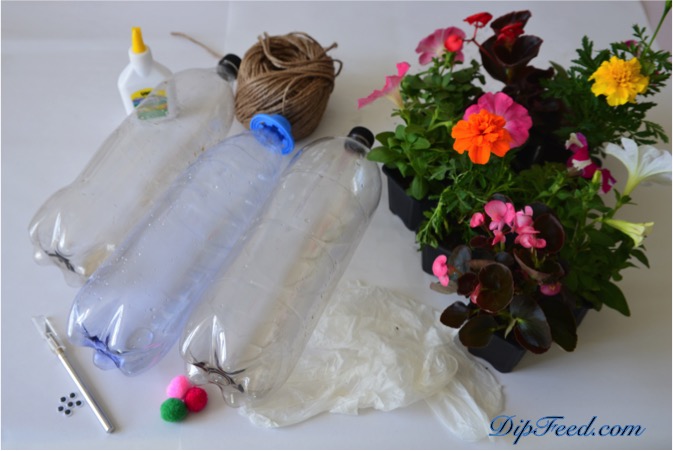 Using the cutting pen, cut the bottom of the plastic bottle. Use a nail to make two, three holes at the base of the plastic bottle to allow draining when the planter was watered.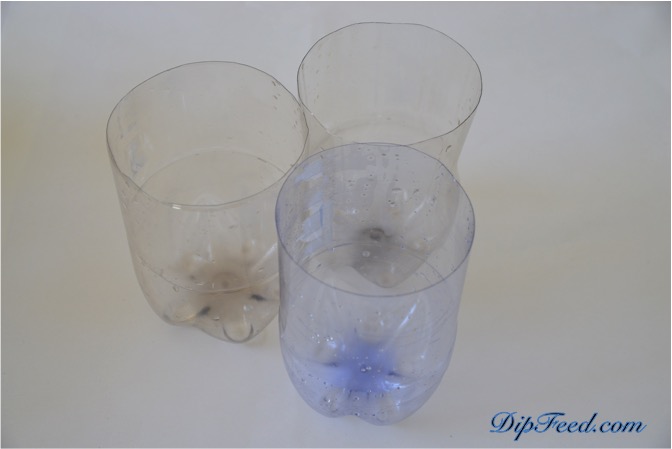 Use craft glue and apply on the surface of the plastic bottles. Take the string and start wrapping around the bottle from top to bottom. You don't have to go under the bottle with the string because it will lose stability. Don't forget to use the gloves to protect your hands.
Attach the plastic eyes and colorful pom-pom as noses using craft glue or a glue gun. Let everything dry. You can also use cardboard or paper to make the eyes and nose.
Add soil in the planters. Make sure that you fill them half way. Take the flowers out from the original containers and add them on top of the soil. Add a little more soil and mix it with the flower soils.
Your beautiful, fun project is all done! Now tell me: did you have fun?!