Give a new life to that old table that's sitting in your garage for ages. Want to find out how? Just flip the table upside-down! Transform a boring table into an elegant and original pet bed. Add a little bit of color with some paint and a comfortable pillow and your pet will have the royal bed every pet has dreamed off. Your cat or dog will feel like a royal family member when it will sleep in DIY charming bed. If the old table has a drawer, try using it storing pet stuff in it! Your dog's collar and clothes, your cats toys! They will fit perfectly in there!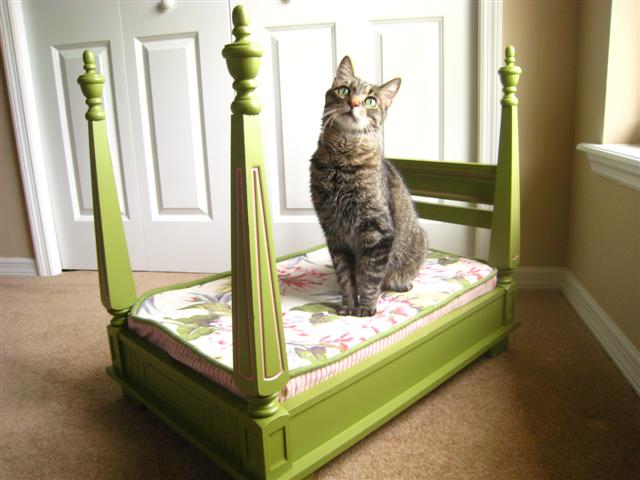 Follow some simple steps and at the end of the DIY project you will have a cute table slash bed for your pet. With some few supplies, like nails, hot glue, a puffy pillow or mattress and, of course, an old table, you will create an original and at the same time cute pet bed. Flip over the table. Remove everything that you don't need from the table.
Decorate and paint the table however you prefer using colorful paint, letters, cloth. Add comfy pillows and your pet will enjoy this awesome bed made by you!