Popsicle sticks are quite cheap and most of the times you can buy them with a delicious cold treat at one end. You can use popsicle sticks as supplies for your craft tutorials because you can work so easy with them. You don't believe what I'm saying? Try making these original wall clock from popsicle sticks and beads. It will look amazing on your wall, and it will show your creative side.
You will need the followings:
– 35+ colorful popsicle sticks (you can also use plain ones)
– 68+ colorful wooden beads
– an old CD (you can use a small CD also)
– a bottle cap
– string
– glue gun
– clock kit (I use one from Quarts) – the clock kit is really easy to put together
– clock battery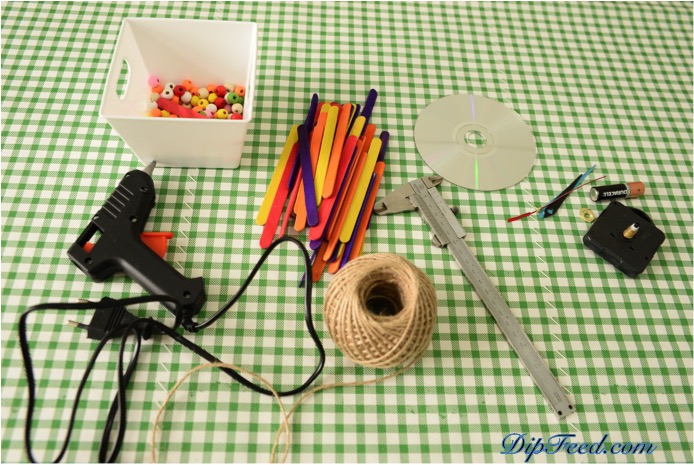 Take one popsicle stick. Drill one hole at the end of the popsicle stick. The first hole should be at approx. 5 mm from the end of the stick. The second hole should be at approx. 20 mm from the other end of the stick.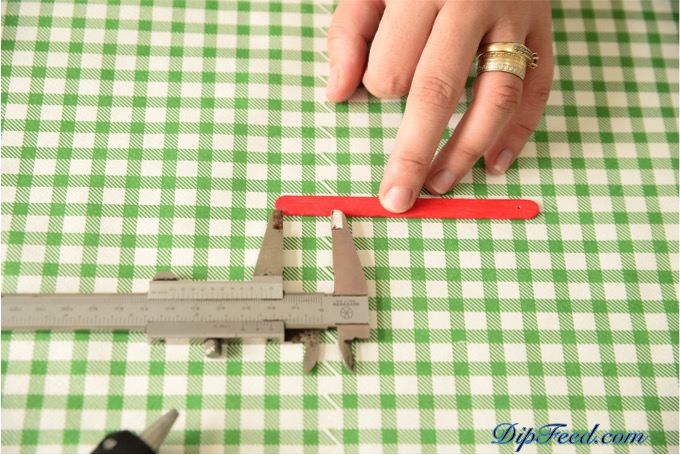 You can use the first drilled popsicle stick as a guideline for the other sticks you are using the wall clock.
Use the string and thread the Popsicle sticks starting at the end where the hole is approx. 20 mm from the end. Add one popsicle stick and two beads, one popsicle stick, and two beads. You got it, right?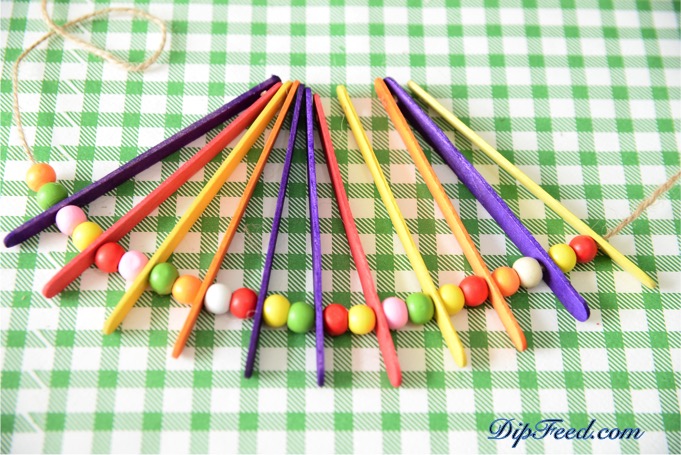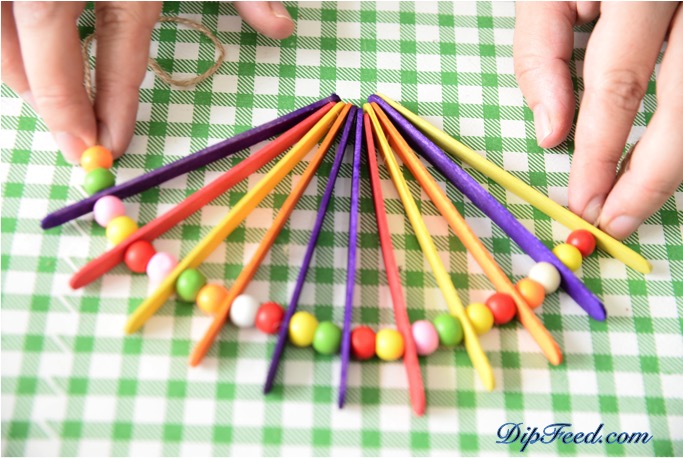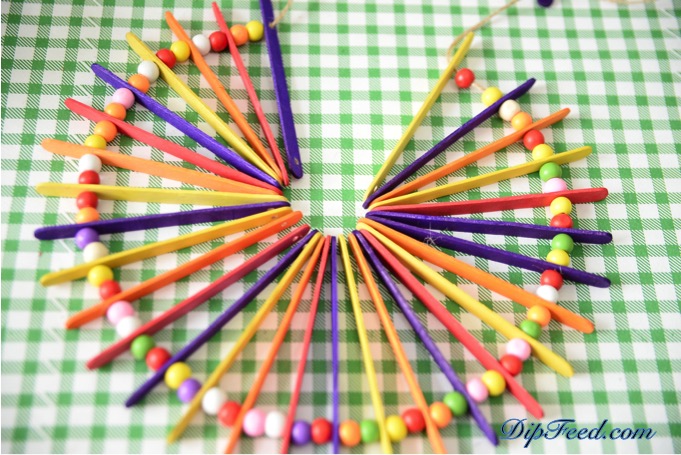 Use string to thread the other end of the Popsicle sticks. You won't be using wooden beads this time.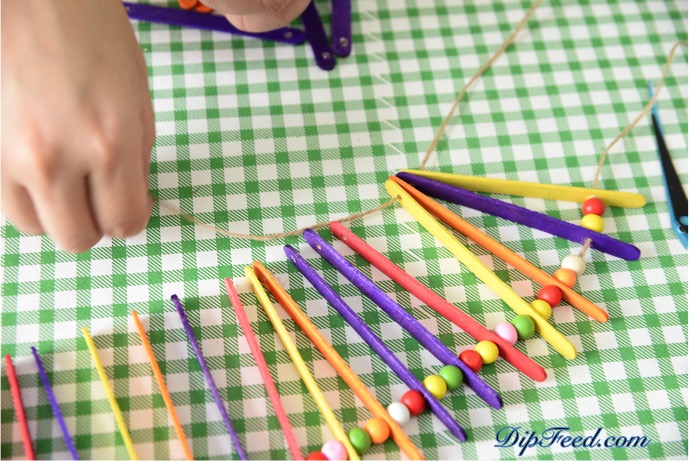 When you have the last popsicle sticks, leave the first popsicle stick and the last one without beads between them. String the two sticks together, passing the string one time also through the holes. Make tight knots at both ends of the sticks.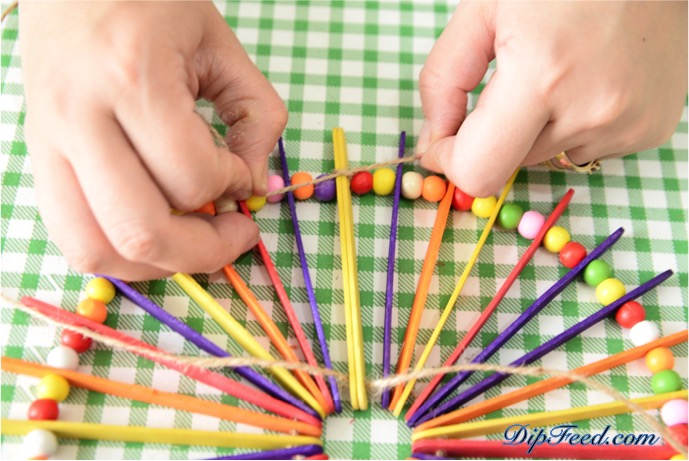 Use a bottle cap or a milk carton cap and fit it in the center. Drill a hole in the center of the cap. Make sure that the hole is the same size as the screw from the clock kit. I also used a black marker to color the cap. Fix the cap in the middle of the popsicle sticks using a glue gun.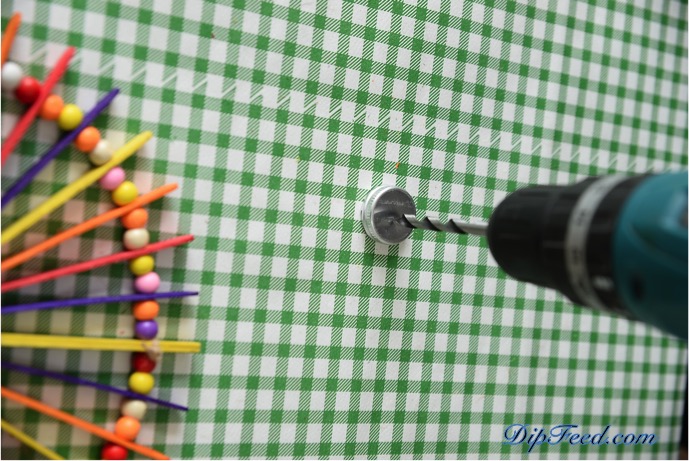 Using the glue gun, glue the CD to the rear of the bottle cap. This action will help you wall clock to stand upright on the wall.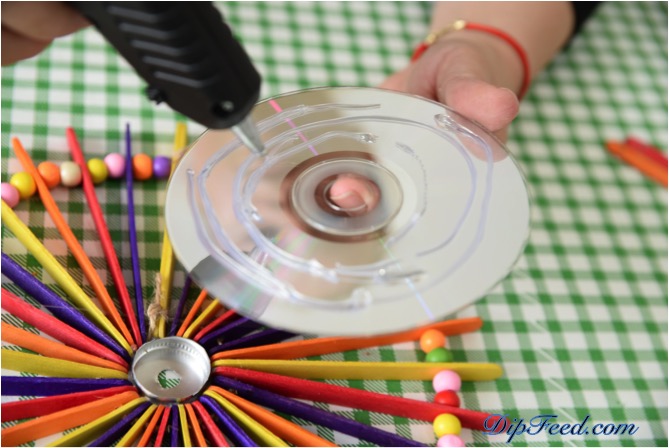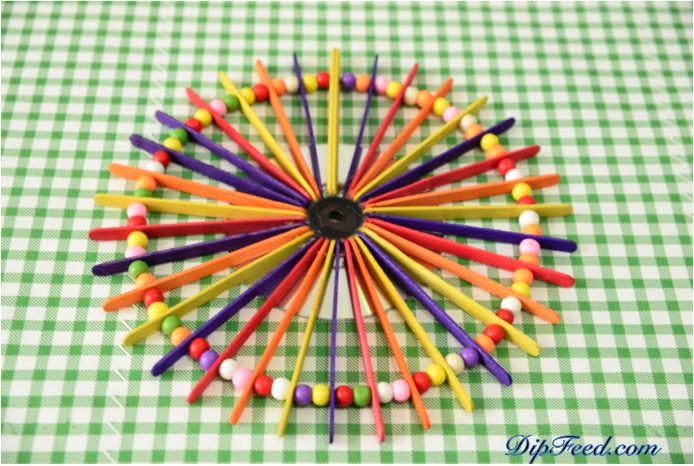 Screw the clock kit in the center of the bottle cap and add the clock hands on the opposite side. Add a battery and hang your one of a kind popsicle clock on the wall. Did you enjoy our little craft project?