What goes better on a hot summer day than a delicious, cooling ice-cream?! And what is even better is that you can save all those ice-cream sticks and make beautiful DIY crafts. It's true that you will have to eat a lot of ice-creams until you have enough to make something, but you can buy additional sticks from the craft store. Popsicle sticks crafts are great projects for kids! A wonderful DIY craft is this cute popsicle stick lamp. It's a cheap and easy to make project and I'm sure your kids will love to give you a hand.
To start creating, you will need: about 125 popsicle sticks, 16 little wooden squares and a battery candle. You will also need a small light garland, two Duracell batteries, craft glue and a plastic tube for the candle.
Start with the base of the lamp. For the base, you will need 15 popsicle sticks. Take two sticks. Align 11 popsicle sticks and form a square in the opposite direction of the two sticks. Use another two sticks and glue them using craft glue at each edge of the square but opposite direction. The base of the lamp is all done!
Now you will need ten popsicle sticks until the four wooden squares. Start by gluing two popsicle sticks on the opposite edges of the other two sticks. Continue upwards with the other eight sticks (see photo). Now glue four little wooden stick on each edge of the popsicle stick square.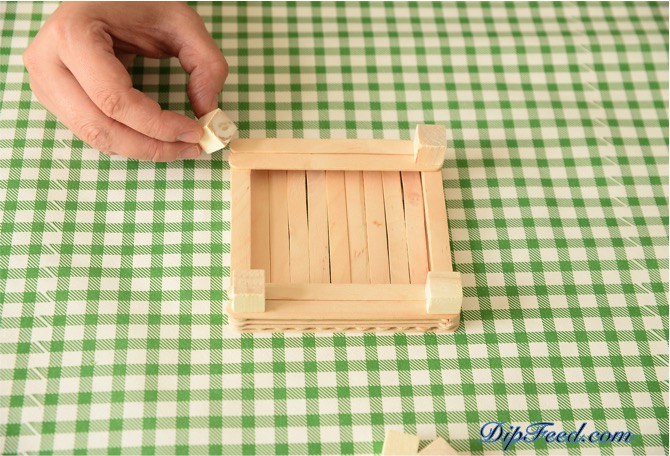 For the next level, you will need 14 popsicle sticks. Repeat the same operation as previous instructions. Glue another four squares. The next level will require 18 pops and four squares, and the last one will need 22 pops. Let everything dry.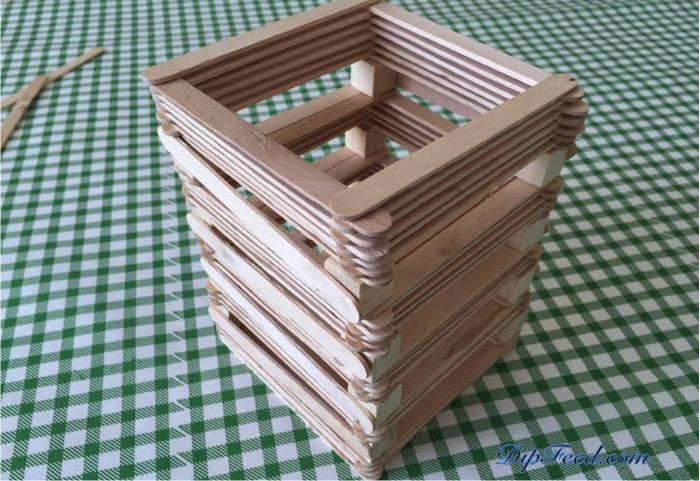 On each side of the square you will glue on the wooden squares four popsicle sticks. That will be a total of 16 sticks.
For the top of the lamp, you will need a total of 26 popsicle sticks. You will find instructions on how to create the top of the popsicle lamp in the pictures bellow.
Your popsicles stick lamp is all done! Leave everything to dry well.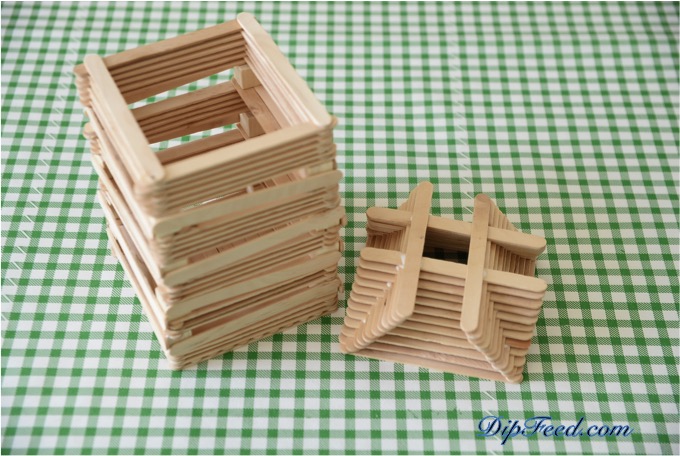 Add the battery candle inside the plastic tube. Place the Duracell batteries in the little battery container from the light garland. Put the garland inside the pipe. Light everything up!