Fall is almost over! Winter is almost here! Halloween is almost here! Create great decorations for this year's Halloween and make your home one of a kind with these creative decor ideas. Make your neighbours jealous, make your home look fun but at the same time scary, with these DIY ideas! Make your home perfect for Halloween! Save lots and lots of money and at the end of the Halloween project you will have a unique,fun looking house ready for trick-or-treat! Happy Halloween!
Halloween Tin Can Luminaries
I'm sure that you have a few empty tin cans around the house. Use them and make original luminaries for Halloween. It will give your home that Halloween glow it needs!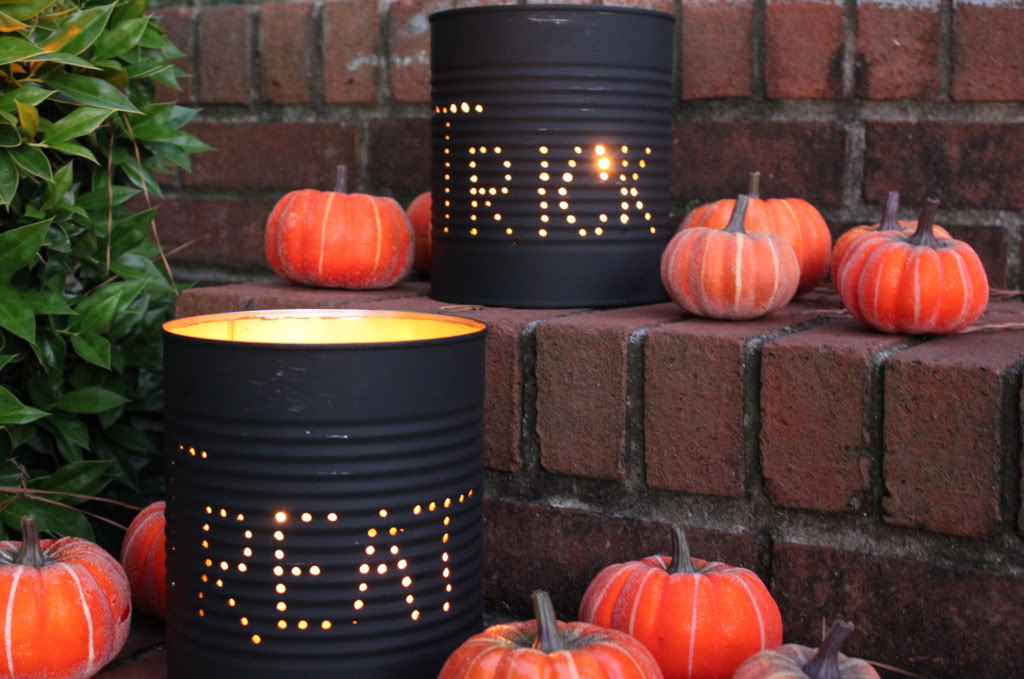 Floating Witch Hat Luminaries
Easy to make and also quite cheap, these hat luminaries will light up your front porch so that the trick-or-treaters won't pass in front of your home without visiting you!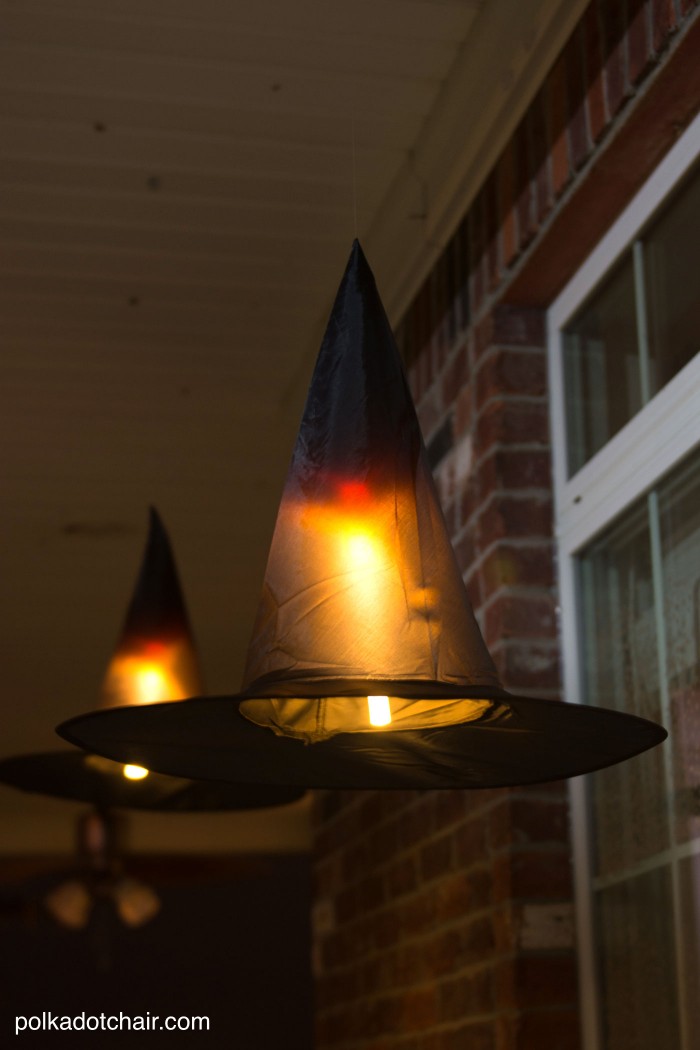 Make Black Cat O'Lanterns
Make a scary trio of glossy cats watch over your porch and welcome all the trick-or-treaters. A few pumpkins in different shapes and some black spray paint will do the trick.
Glow in the Dark Pumpkins
Wow! Glow in the dark pumpkins! An easy project that requires a few pumpkins and some glow in the dark paint!
Chicken Wire Ghost
What can you create with chicken wire? A Halloween ghost. Decorate your garden with a spooky wire ghost and you friends, family and neighbours will appreciate your creativity.
Hanging Bat Chandelier
Let your kids help you with these hanging bat chandelier project. Easy to do will give that Halloween touch to your front porch.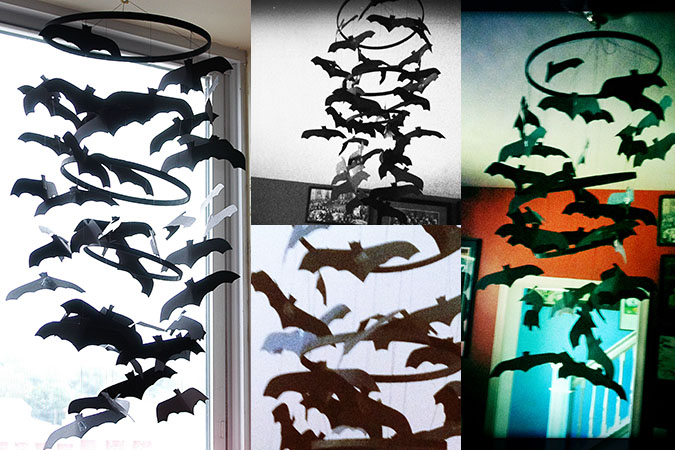 Make Bright and Scary Stairs
Make jack-o-lanterns in different sizes and decorate your stairs for Halloween. Use candles and pumpkins in various sizes and this DIY idea will illuminate your stairs and give them that spooky, scary look for Halloween.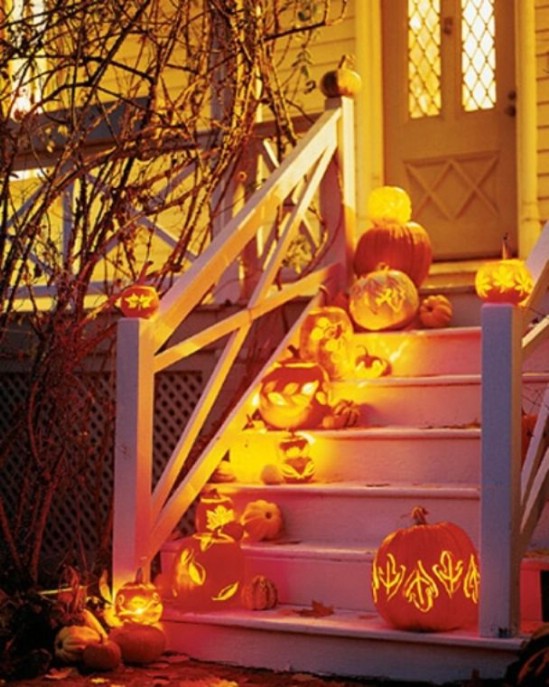 Photo 
Halloween Wreath
Give your front door a spooky look with an Halloween Wreath.
Glowing Ghouls
A light snap stick, a paint marker and balloons will do the trick and will help you create glow in the dark balloon ghosts.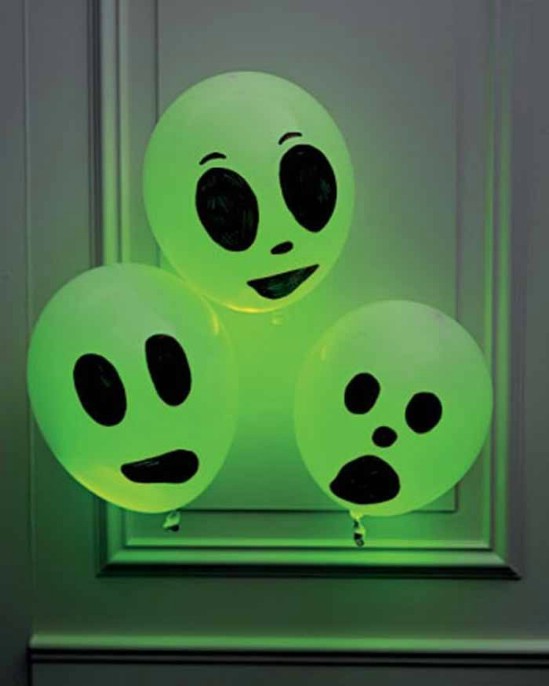 Happy Halloween!