Girls, we have to admit that at some point most of us grow tired of our clothes. It may not happen to all of you. And it certainly does not happen to every piece of clothing we own. But I am sure that most of you, have looked inside your closet at one point and found nothing to wear. And this can apply to a pair of jeans, a t-shirt, a summer dress, or even a pair of socks that you just don't want to wear anymore. It's sad and petty, I know. But in today's society, when we can literally buy clothes continuously, it's just a normal effect of consumerism.
So, what are our solutions at this point? Well, of course, we can donate these old clothes if they are still in good shape and go out and buy new clothes. And while this seems to be the most appealing solution, it's not the most friendly. From any point of view. Donating is fine, we are totally for that. But then if you keep buying new clothes it just promotes consumerism, you end up spending too much money on clothes and you grow bored of everything eventually.
Revamp your clothes!
So we come today with another solution. One that will make you keep your clothes longer. Because you obviously bought them because you liked them in the first place. Will make you spend less money on clothes, and therefore saving plenty for other more important stuff. And you will end up being the proud owner of a unique piece of clothing, which no one will ever have. So, we could say it's a win, win, win.
And today we are going to take a bit of a look into that closet and focus on our old jeans. Since we usually have 2 or maybe 3 pairs of jeans at hand at all times, I am sure you get bored of one eventually. And we have for you 5 interesting ways in which you can change those jeans and make them your favorite pair again. Maybe you'd just like to change the cuffs, add a bit of class with some lace, or make a simple and fun pattern on them. Here are our 5 favorite jeans transformation projects from around the internet:
1. American Flag Cuffs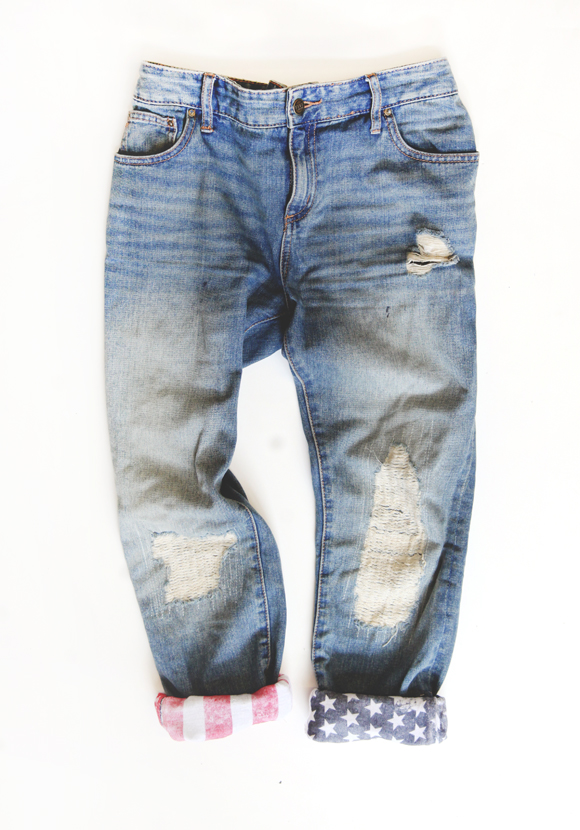 2. Lace Jeans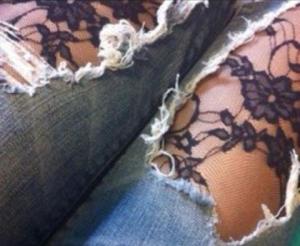 3. Heart Print Jeans
4. Lace Printed Jeans
5. Distressed Bright Jeans