I love Halloween! What's not to love about this holiday?! Colorful and spooky decorations, kids and also grown-ups dressing up in funny costumes, trick-or-treating. You can put your creativity to work and combined with some awesome hacks you will have the best creative Halloween hacks ever. Spend less money and use a lot of imagination and have fun decorating your home, porch or backyard for this year Halloween holiday!
Floating Heads Ghosts
These floating ghosts are perfect for any Halloween, for every home, as a party decorations and much more. Very easy to make, you will have them ready in no time!
Glowing Eyes Using Toilet Paper Rolls
Make this not only for you but also for your friends and neighbors! A significant amount of toilet paper rolls in every home during all year long!
Bloody Candle
Creepy but at the same time so cool! With the help of a red candle, you will have in no time your bloody pillar candle!
Toilet Monster Sticker
Is there a monster in my toilet?! A cute sticker that cost under 5$.
Ghost Refrigerator
With some circle magnets and some black foam sheet, you will have a lovely refrigerator ghost in no time!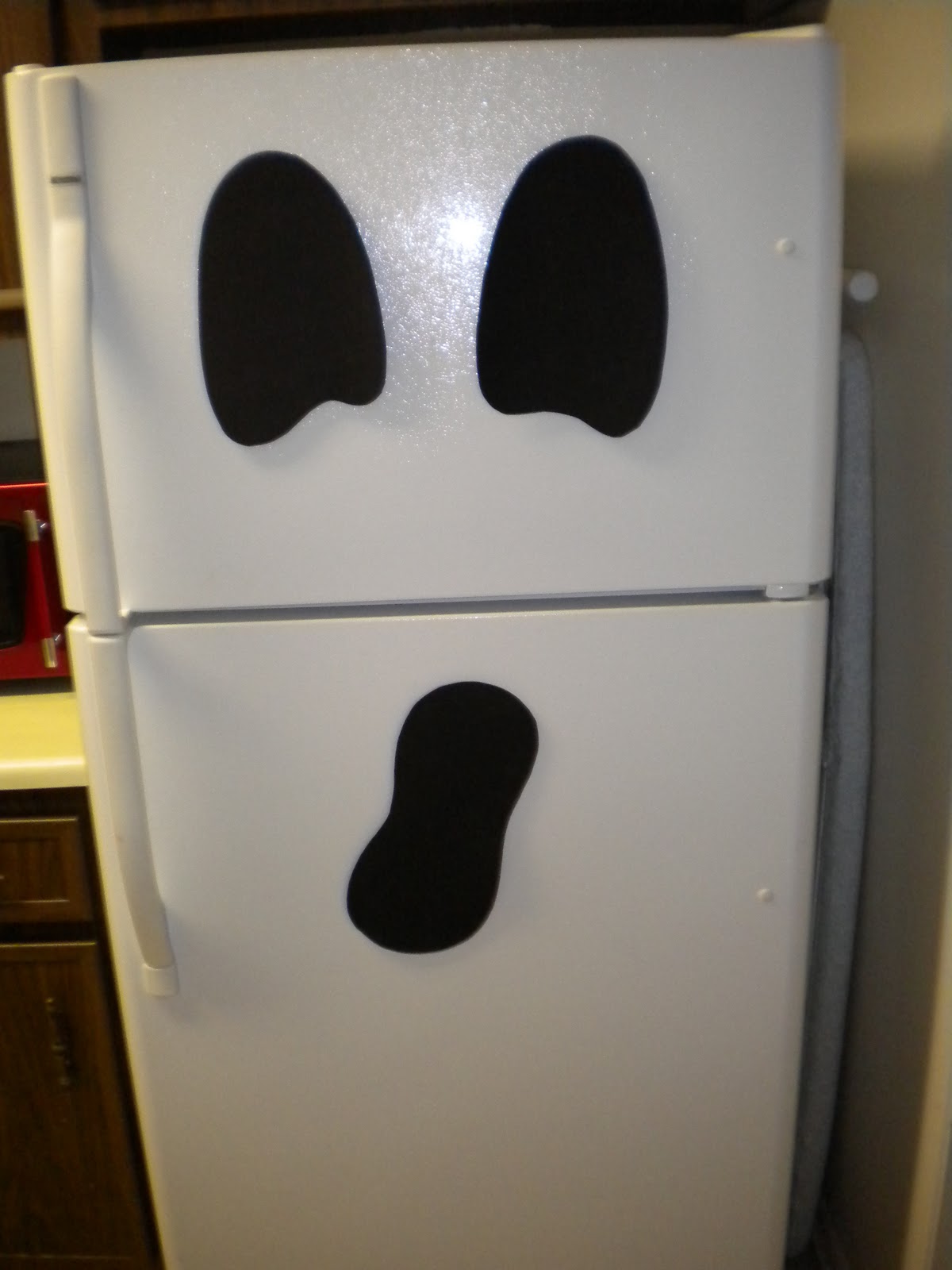 Milk Carton Ghosts
Cheap projects that involve some milk cartons, a black paint marker, some Christmas lights or tea tree candles. Enjoy!!!
Ombre Wine Bottles
I love ombre! I even love more these cute Halloween ombre wine bottles. Some spray paint cans, and empty wine bottles will do the trick! This is a cute Halloween decoration that will never fail.