In today's article we have some gorgeous examples of Christmas Tree alternatives. You may want to choose one of these for several different reasons. Be it to save some money, make a more environmentally conscious choice, make your Christmas tree more special and personal or simply because you will just see a project and fall in love with it, it really doesn't matter. And just so you know, all of those reasons really can apply to any one of the following trees.
We all know that the age of cutting trees just for our holiday cheer and pleasure is slowly coming to an end. Thus, in order to compensate, many creative minds have put their heads to work and come up with gorgeous and beautiful alternatives. This can sometimes make your Christmas even more special than an ordinary pine tree. And it will also give you the chance to play and create your personal style and make each Christmas even more unique.
If you can't imagine your Christmas tree without globes, then why not make it entirely out of them? All you have to do is pick a color, choose different shades and combine them into your perfect and unique tree (via notmartha).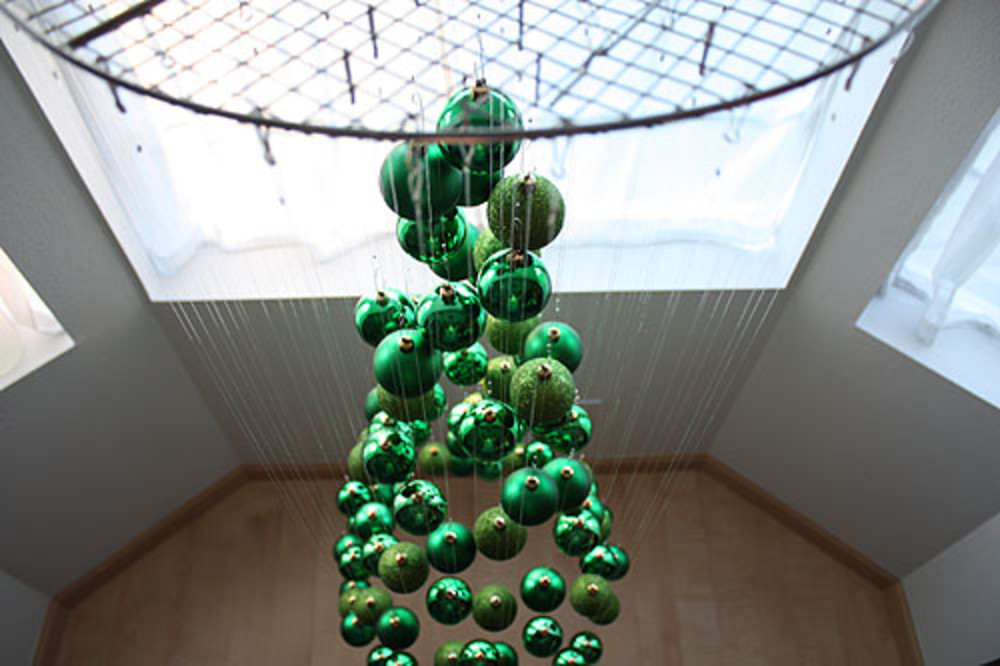 If a more colorful alternative appeals to you, then this honeycomb version might be just what you are looking for. You can also make your own honeycombs, which will also give you the choice of color scheme. Not to mention that the tree will end up to be entirely hand made by you.
For the literary fans that want to make their Christmas special, we have the following suggestion. Use your love for books and your actual books to make the tree. Add a few strings of lights and you can be done or get even more creative by adding a few decorations.
A simple and straight-forward way to make any type of tree you want is to use tape. This is also a very budget friendly choice for those in need and it can be a fun idea to make by yourself or with the whole family.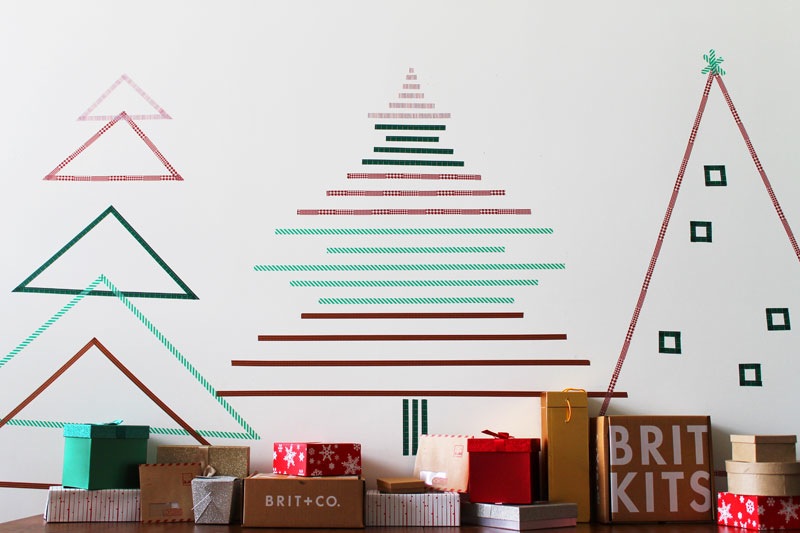 The next project is simple, straight forward and it is one of our favorite. A combination of metal wire, string lights and a little will power and you can end up with a magical and bright Christmas.
Thank you! Happy Holidays!