I can bet that over half of you out there, if you just give a second's thought, will realise that at some point in time you have stopped using a chair for its intended purpose. Whether it's because of esthetic reasons, because you have plenty of other chairs or simply because you use that chair for anything else than sitting on it, there is a chair in your home that could be better used for something else. And this is the perfect excuse for you to get into a new project and give that chair another chance to be useful again.
We are going to show you a few beautiful and creative ideas through which you could manage to give old chairs new purpose and a new life inside your household. Just pick your favorite, start the transformation and let us know which one is your favorite!
Swing
What could be better than using that old chair to bring a smile on your child's face? Just cut the legs off of that old chair, add some strong rope and make your kid's day by creating this fantastic swing chair!
Flower Containers
If you want to beautify a corner inside your home or outside, in your garden you can use an old chair to do that. It can be as simple as cutting a hole in the bottom of the chair, painting it a bright color and placing a large flower pot inside it. Follow these steps and you will have a gorgeous flower pot and a brightly colored corner in your backyard.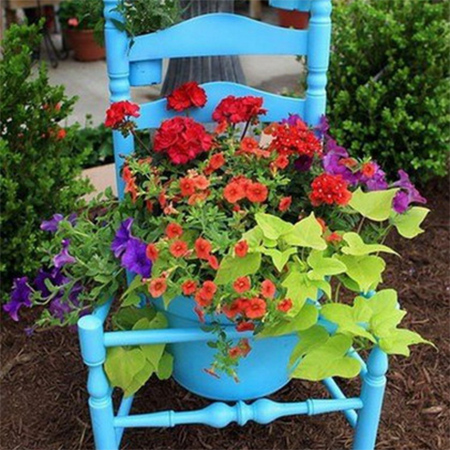 Plant Shelves
If you don't want to get into the trouble of cutting chairs, then a colorful folding chair can be just as great as a simple shelf on which you can place your plants. Just make sure that it's correctly set on the wall and that you can reach to water your little green friends efficiently.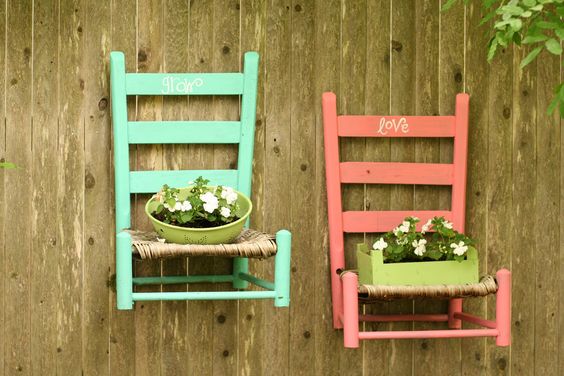 Bench
If you have 2 or more old chairs that need repurposing, then this nifty trick is just for you. You can take the chairs, no matter if they match or not, and combine them into a gorgeous colorful bench perfect to entertain guests indoors or out.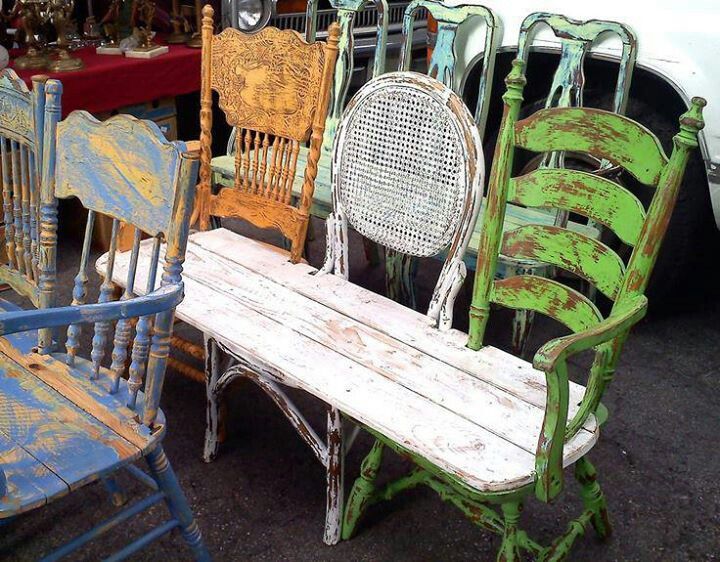 Secret Storage
If you need a little special place to hide your most precious items, such as make-up, jewelry, hair accessories or anything else you might keep dear to your heart, then this next project might be just what you need. This can also be used as a creative space for small children, so that they can have a place of their own where to keep their crayons, colors or tools for any hobby they might have. This will be both fun and will also teach them a little responsibility and organization.
Towel Rack
If you've wanted for a while to get a towel rack for your bathroom but didn't find exactly what you liked, then look no further. An old chair with a simple horizontal stripped back can be a perfect replacement. Just cut off the front legs and seat and you have an original rack that you can paint accordingly to your bathroom colors.