Seinfeld is and will be the best TV series in my book. First, because it is different from any other TV series in existence. It is really a show about nothing (fans will understand) more than real life. There are real life situations which we all confront ourselves and wish for a better result.
And some of my favorite moments in the entire series involve situations where I don't usually say what's really on my mind due to societal conventions. But that's no problem for them, and you will see exactly how:
When you want to state your opinion about the movie that everyone seems to like: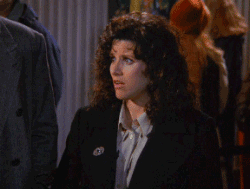 The moment during the family reunion when you'd like to stand up and say what you actually think about your relatives: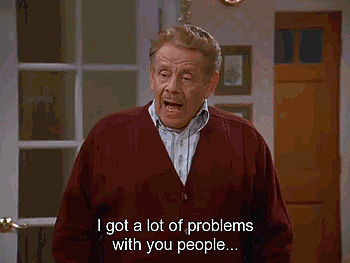 Everyone can take a reservation, but not everyone can keep it. We learn this from Jerry himself, and it would be a real treat to be able to say this whenever your "reservation gets lost."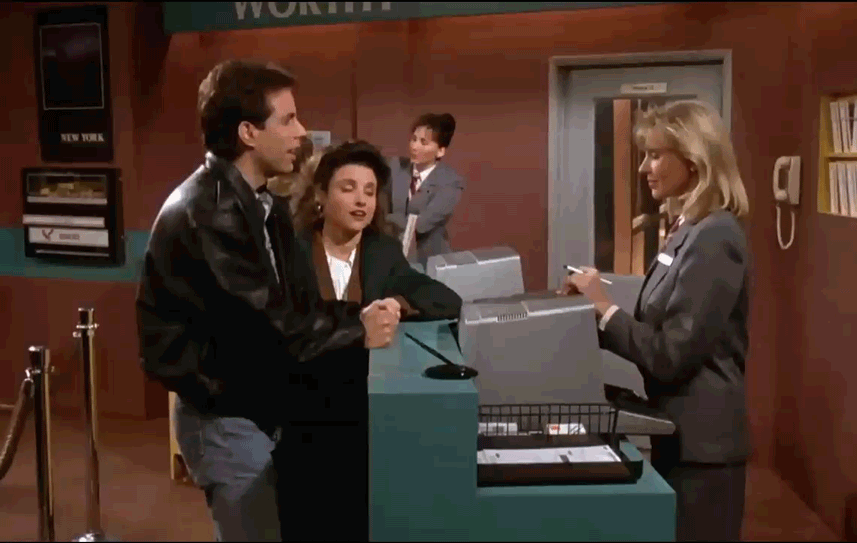 Think you're lazy? Well, let's hope you'll never reach George's level of laziness. Too much sitting down can be fun but hurts in the long run.
Tired of all the commercialism of the most traditional holidays and the terrible attitude of people during these periods? Well, so are we. And, by the look of this gifs, so is George's dad: